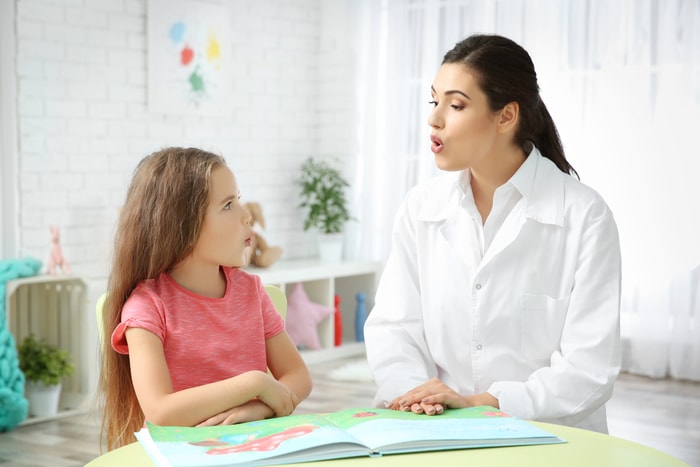 Speech plays a very important role in one's life, if one's speech gets affected due to any reason it causes a drastic change in a person's life. Speech therapy deals with the assessment and treatment of such patients having communication problems and speech disorders. Speech therapy exercises and activities vary depending on the patients' disorder, age, and needs. This therapy is used to improve the communication of a person which includes articulation therapy, language intervention activities, and others depending on the type of speech or language disorder.
Speech disorders can develop in any stage whether in childhood or in adults which are caused by an injury or illness, such as stroke or brain injury that requires speech therapy.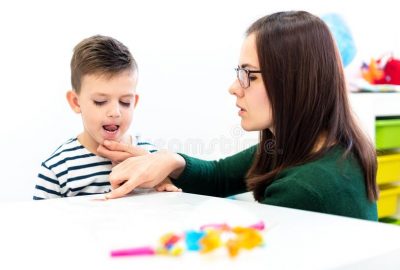 Speech Therapy can treat disorders like:
➤ Articulation disorders (inability to properly form certain word sounds
➤ Fluency disorders ( stuttering and cluttering)
➤ Receptive disorders
➤ Expressive disorders
➤ Cognitive-communication disorders
➤ Aphasia (Person's inability to speak and understand others)
➤ Dysarthria ( slow or slurred speech)
Role of Speech Therapist
For Children
➤ Speech Therapists interact through talking and playing and using books, pictures, and other such objects to help in language development.
➤ They model correct sounds and syllables for a child to teach them how to articulate certain sounds.
➤ They provide homework for the child and parents on how to do speech therapy at home so as to get early results.
For Adults
➤ Speech Therapists begin with an assessment to determine one's needs and the best treatment available.
➤ Speech therapy exercises for adults help them in speech, language, and cognitive-communication.
➤ Therapy may also include retraining of swallowing function with an injury or medical condition, such as Parkinson's disease or oral cancer which causes swallowing difficulties.
What our Clients have to say
Frequently Asked Questions