Chiropractic therapy focuses on the relationship between the body's structure, mainly the spine and the body's functions. Chiropractors use hands-on spinal manipulation and other alternative methods for the treatment of patients.
While the main focus of Chiropractic therapy is Spinal Manipulation, it also includes other treatments like Manual or Manipulative Therapies, Postural and Exercise Education, and Ergonomic Training (How to walk, sit, and stand to limit the back strain). Chiropractors can treat pain anywhere in the body: in the Head and Jaws, the Shoulders, the Elbows and wrists, the Hips and Pelvis, and the knees and Ankles. (including all small joints)
The goals of chiropractic care include the restoration of function and prevention of injury in addition to pain relief.
Chiropractors diagnose and treat various spinal disorders that cause musculoskeletal or nerve pain.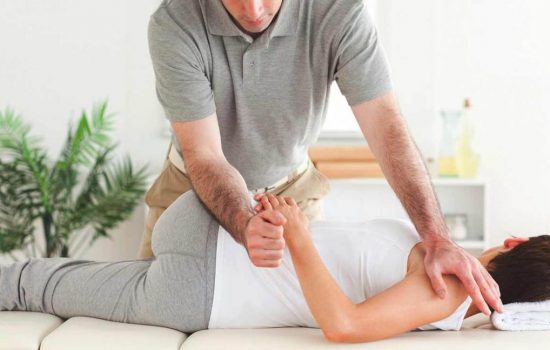 The problems that are evaluated and treated with chiropractic care are:
➤ Back Sprains and Strains
➤ Cervicogenic Headaches
➤ Coccydynia
➤ Herniated Disc
➤ Myofascial pain
➤ Sciatica
➤ Spondylosis or Spinal Osteoarthritis
➤ Subluxation and Dislocation
➤ Sports Injuries
➤ Fibromyalgia
➤ Plantar Fasciitis
This therapy is primarily used as a pain relief alternative for muscles, joints, bones, and connective tissue such as cartilages, ligaments, and tendons. It is sometimes used in conjunction with conventional medical treatment. The theory is that proper alignment of the body's musculoskeletal structure, particularly the spine, enables the body to heal itself without surgery or medication. Manipulation is used to restore mobility of joints restricted by tissue injury caused by a traumatic event, such as falling, or repetitive stress, such as sitting without proper back support, etc.
What our Clients have to say
Frequently Asked Questions