Nowadays, where working hours are more than resting hours and the stress is taking over. People are complaining of back pains whether a child studying in school or an individual working for hours in office/home, a housewife working in a kitchen or an elderly. Back pain complaints are getting more common day by day due to the load we are giving to our body and spine.
Back Pains can be due to many reasons, some of them includes:
‣ Poor Posture (Commonest)- due to prolonged sitting or having bad posture
‣ Falls
‣ Ageing
‣ Trauma
‣ Muscle weakness
‣ Previous history of Injury or any other related medical problem
‣ Lifting Heavy Objects
‣ Poor sleeping Mattress
‣ Infections etc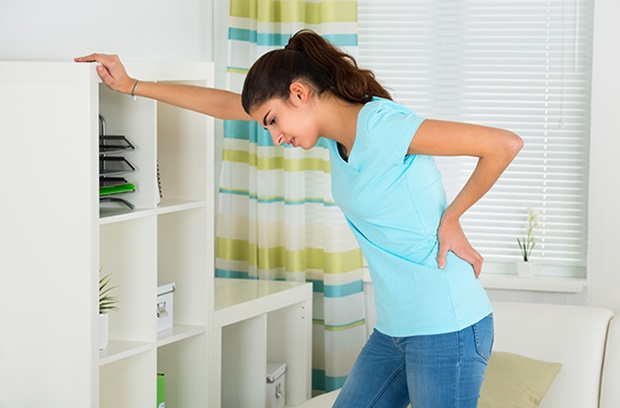 Some of the Various treatments that physiotherapy offers includes:
➤ Modalities and proper Exercise plans in order to reduce pain and work on the muscles and other tissues around and make them healthier and stronger to perform activities.
➤ Mobilizations play an essential role in reducing pain as well as in increasing the movement.
➤ Educating about proper positioning of the body while sitting or lying also has a key role in managing back problems.
➤ Taping, cupping, and Dry needling as an advanced Physiotherapy options have shown to produce great benefits to the patients.
The spine is the backbone of our body. It not only helps us in sitting or standing but plays a major role in every movement we do, like twisting, turning, rolling, lying on the bed, sitting for long, playing, and whatnot. It bears every possible load and helps us to stay upright and perform our work properly.


While Just sitting on a chair for hours and doing work, our spine is still bearing a great amount of pressure and load. Therefore it is very important to take care of our back in every possible way we can.


Here, Physiotherapy plays a major role in taking care of your back and getting the patient back to their normal activity.


Physiotherapy doesn't offer just short term management rather it has long term effects and goals and manages the patients issues better than any medicine would.
What our Clients have to say
Frequently Asked Questions