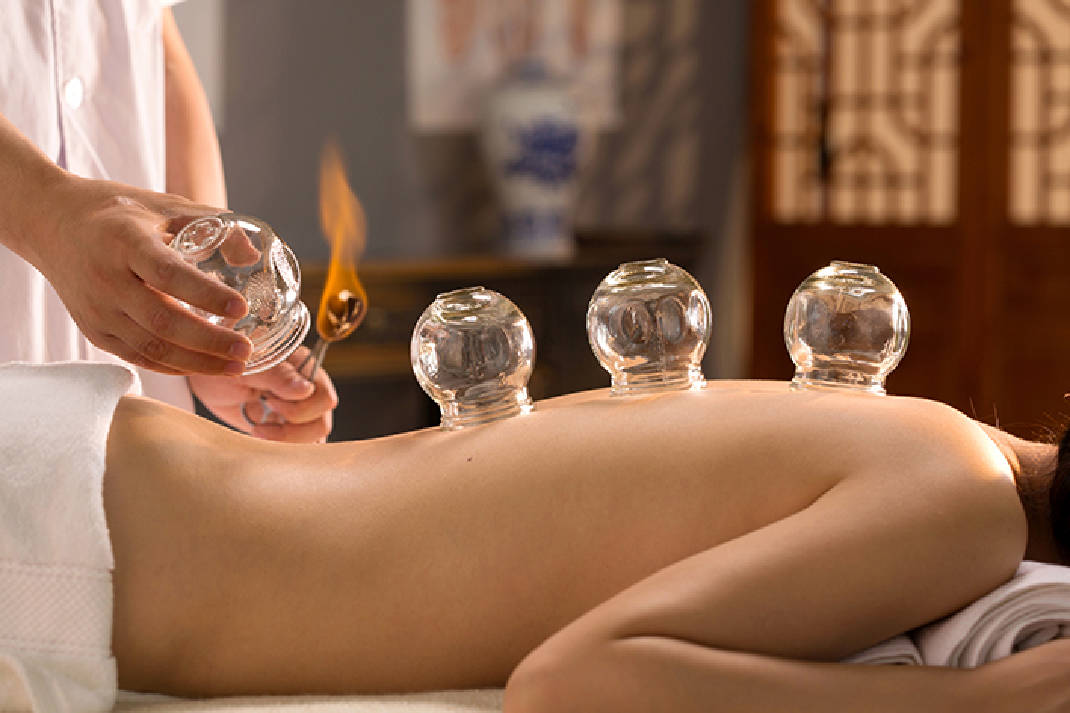 It is one of the oldest and most effective methods of releasing toxins from body tissue and organs. Cupping therapy is considered most effective in recent times and we use it in our treatments at "We Take Care". It is also known as vacuum cupping, horn treatment, etc. It is a practice in which the therapist puts special cups on the skin to create suction. This causes the tissue beneath the cup to be drawn up and swell causing an increase in blood flow to the affected area. Enhanced blood flow under the cups draws impurities and toxins away from the nearby tissues and organs towards the surface for elimination.
Cupping also gives a relaxing effect. It sedates the nervous system and often a deep state of relaxation is produced. Its therapeutic effect is also beneficial to those with high blood pressure, anxiety, and fatigue. Cupping benefits are vast and range from a decrease in pain, activation of the lymphatic system, promotion of blood circulation, relaxation, and deep tissue repair. There are various kinds of cupping therapy and various kinds of cups which are used to treat patients. Cupping therapy is advised for both healthy patients (anti-aging treatment, rejuvenation purpose, etc.) and those suffering from ailments.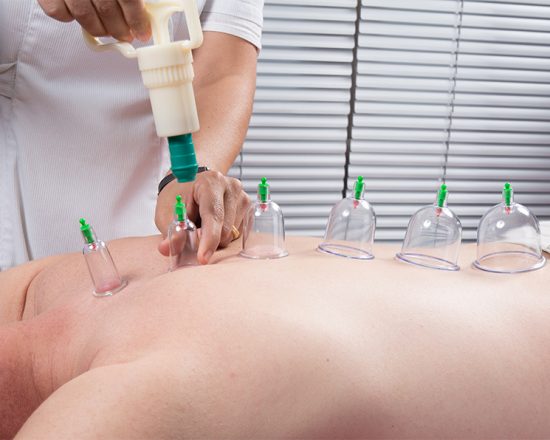 Localized ailments that benefit from cupping therapy include:
➤ Headache
➤ lower back pain
➤ Neck pain
➤ Knee pain
➤ Shoulder pain
Systemic illnesses that have seen benefits with cupping therapy include:
➤ Hypertension
➤ Rheumatoid arthritis
➤ Diabetes mellitus
➤ Heart disease
➤ Hypertension
➤ Infections
Cupping is also used to treat skin diseases, respiratory, musculoskeletal, digestive, and allergic conditions as well.
Some minor side effects of Cupping Therapy may be:
➤ Temporary Skin Discoloration
➤ Scarring
➤ Chances of Infection
➤ Not suitable for patients with Eczema and Psoriasis skin problems
What our Clients have to say
Frequently Asked Questions