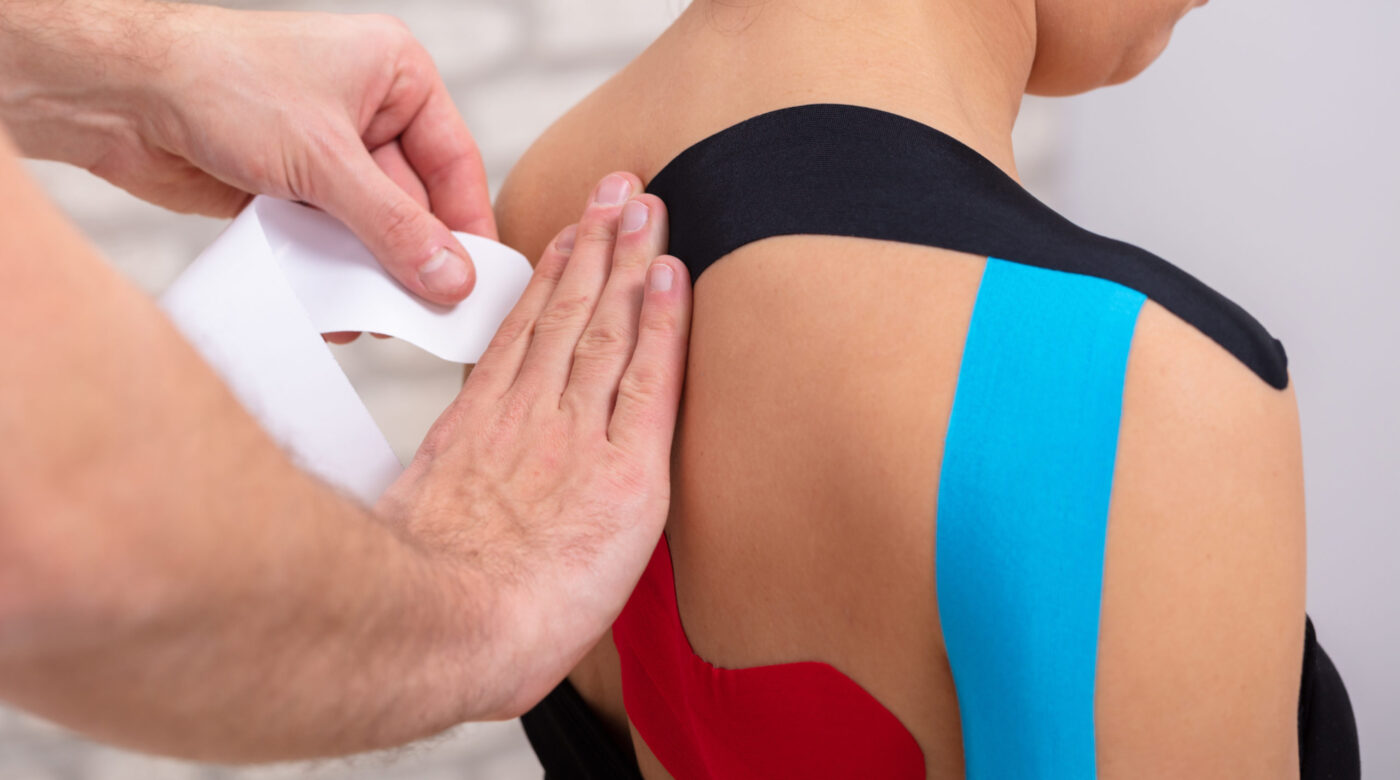 The Kinesio Taping Method is a rehabilitative taping technique that is designed to facilitate the body's natural healing process while providing support and stability to muscles and joints without restricting the body's range of motion. Taping is usually used by physiotherapists to Reduce Pain, Increase Functional Activity, change Muscle Tone, Move Lymphatic Fluid, Correct Movement Patterns, and Improve Postural Alignment, etc.
Kinesio Taping is not only used for sporting injuries but also for a variety of other conditions. It is also used in conjunction with a multitude of other treatments and modalities and is quite effective during the rehabilitative and chronic phases of an injury and as a preventative measure.
Benefits of Kinesio Taping are:
➤ Proprioceptive facilitation
➤ Reduced muscle fatigue
➤ Muscle facilitation
➤ Reduced delayed-onset muscle soreness
➤ Pain inhibition
➤ Enhanced healing such as reducing and improvement of lymphatic drainage and blood flow.
➤ Increase functional activity
The therapist sometimes uses Kinesiology Taping as one part of an overall treatment plan for people who have been injured. But it is found to be more effective when it is used in conjunction with other Treatments like Manual Therapy etc.
KT is avoided in conditions of infection, cellulitis or open wound, etc., and precautions are taken in case of diabetes, congestive heart failure, and fracture.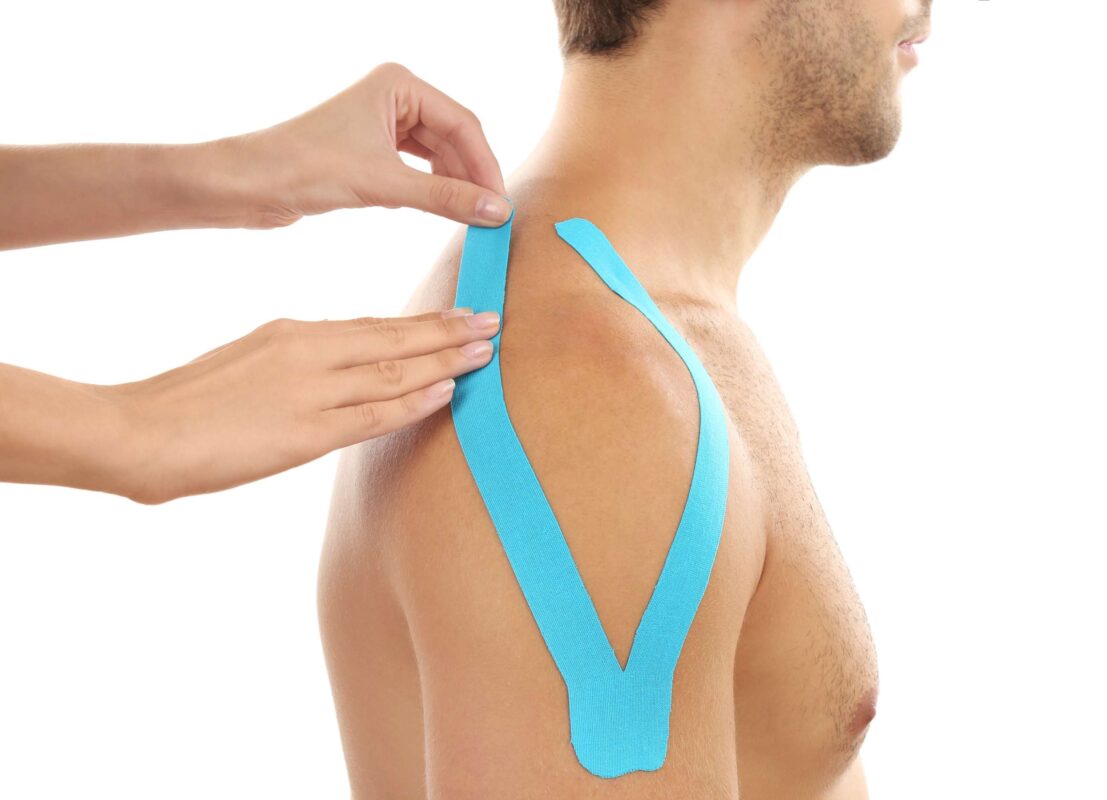 KT Therapy is mostly used for:
➤ Reducing Pain and Swelling
➤ Supporting Weak Zones
➤ Treating Patellofemoral Stress Syndrome, IT Band Friction Syndrome, Achilles Tendonitis
➤ Re-educating Muscles
➤ Correct Posture in head, neck, etc
➤ Enhancing Performance in Athletes
➤ Managing Scars
What our Clients have to say
Frequently Asked Questions