Pediatrics Physiotherapy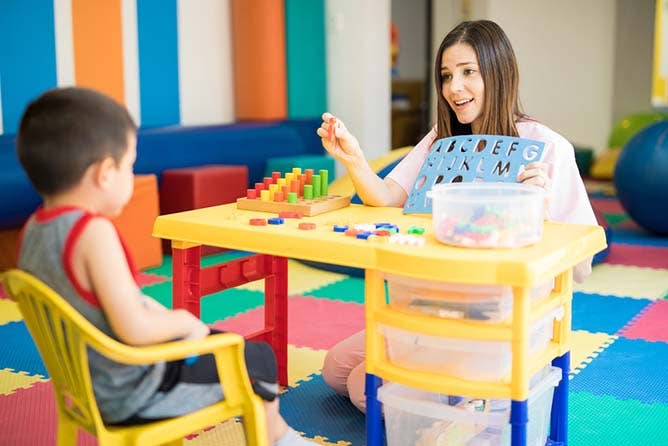 Pediatric Physiotherapy is another specialized branch in physiotherapy which helps small children to achieve their optimal physical development and functions. Such specialists work on the movements and conditions that may affect the baby or growing child and helps to treat them from a very early age. They work with the child in a different range of situations extending to home, pre-school groups, education, and leisure activities.
Nowadays many children suffer from the problems of the delayed milestone, cerebral palsy, etc., and need physiotherapy for a longer duration in order to improve their well-being and make them independent enough.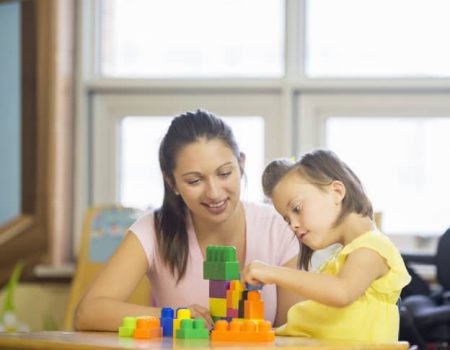 Some of the conditions that are seen in children that require Physiotherapy includes:
➤ Congenital Hip Dislocation
➤ Delayed milestones
➤ Club foot deformity
➤ Childhood Disability
➤ Head injury
➤ Cerebral Palsy
➤ Childhood Obesity
➤ Congenital genetic disorders
➤ Congenital Torticollis
➤ Duchene Muscular Dystrophy
➤ Down's Syndrome
How our Pediatric Physiotherapists' (PP) works?
➤ Our PP works in a team with the other specialties including Psychologist, Speech therapist, Occupational therapist, etc.
➤ PP starts by assessing the child, examining them with the help of various tests, and making the best possible treatment plans for them.
➤ They recommend the equipment which may be required in order to assist various activities such as Splints, Spinal Brace, Proper Footwear, etc. which are lightweight and durable.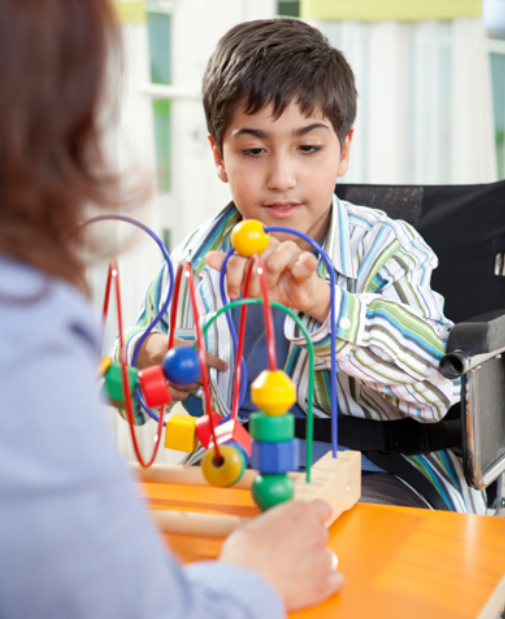 ➤ Different treatments are done in order to treat a child include:
‣ Play activities
‣ Arm exercises combined with ball works
‣ Drawing pictures
‣ Leg exercises
‣ Movements encouraged by fetching objects of different color and sizes
‣ Balancing exercises
‣ Gait training
‣ Muscle activation and strengthening exercises etc
➤ PP helps the child to function effectively and efficiently and manage the problems they are going through.
➤ Our PP help children to reduce spasticity, help them to cope up with the milestones, make them independent, and strengthen the muscles.
➤ They plan a treatment that is as effective as possible in reducing the disabilities and thereby helping the child to enjoy the optimum quality of life.
➤ Parents and Family education plays a major role throughout the treatment in order to keep their child motivated and support them.
What our Clients have to say
https://www.youtube.com/watch?v=2dPe8x0YA28https://www.youtube.com/watch?v=I0_ycK-iASAhttps://www.youtube.com/watch?v=m-J5lKCS02whttps://www.youtube.com/watch?v=iKhlp7zguVw
Frequently Asked Questions
A professional Pediatric physiotherapists assess, diagnose and treat neurological, developmental, cardiorespiratory and orthopedic conditions in children up to 18 years of age, with a focus on improving function and increasing independence.
The physiotherapy treatments we offer help to Increase muscle strength through strengthening and mobilization exercises, minimize abnormal patterns of movement through re-alignment and activation of muscles. Improve postural alignment through mobilization and strengthening.
If the child faces the following issues then he/she needs physiotherapy
Unable to hold the neck.
‣ Not able to do rolling over the bed.

‣ Unable to sit or stand without support.

‣ Not Crawling or walking properly

‣ Walking and running with frequent tripping or falling.

‣ Not able to catch or throw a ball.
Our physiotherapist can help a child with:
‣ problems with balance, posture, coordination, and gross motor skills.

‣ joint, muscle, or nervous system problems that are causing weakness, pain, or movement difficulties.

‣ weight and physical activity advice.

‣ growth or sports injuries to the bones, joints, muscles, and ligaments.
With our quality treatment and care many children with cerebral palsy can lead near-normal lives. High quality and aggressive care can even increase a child's life expectancy.
A variety of therapies play an important role in treating cerebral palsy:
‣ Physical therapy. Muscle training and exercises help a child with strength, flexibility, balance, motor development, and mobility.

‣ Occupational therapy.

‣ Speech and language therapy.

‣ Recreational therapy.
The role of a physiotherapist is to assess and manage children and young people with movement disorders, disability or illnesses. Our physiotherapist aims to help the child/young person reach their full potential by providing physical intervention, advice, and support.