Sciatica is a painful condition where the Sciatic nerve gets compressed in the low back and causes problems/symptoms such as sharp shooting pain, tingling, weakness and numbness throughout its course travelling down the entire leg or both the legs from the back. It creates difficulty in standing, lying or even sitting to the patients. Sometimes the pain is very severe and unbearable which is not even relieved through medicines.
Here, Physiotherapy is the Option one should always consider First.
Physiotherapy not just helps one to overcome the pain but will also help you in getting back to normal life with better muscle strength and confidence and lessens the chances of reoccurrence. Some severe cases might require taking medicines along with Physiotherapy sessions for better results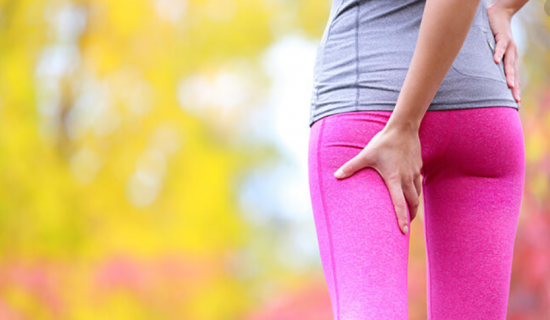 Some Common conditions that cause Sciatic pain include:
➤ Herniated Disc
➤ Degeneration due to ageing
➤ Injury/ Trauma
➤ Spinal Stenosis
➤ Spondylolisthesis
➤ Sacroiliac joint dysfunction
➤ Poor habits that can lead to such problem are:
‣ Lifting Heavy weights
‣ Sedentary lifestyle (with prolonged sitting bad postures)
‣ Obesity
‣ Poor posture etc.
For Sciatica, Physiotherapy is found to be the most reliable and most trusted treatment options than any other. It includes:
➤Various Modalities like TENS, IFT, SWD etc. to relieve pain.
➤ Combination of Exercises such as strengthening exercise, stretching exercises and Aerobic conditioning of various muscles to help in managing pain as well as to make muscles stronger and better.
➤ While some rest or activity modification may be necessary, it is important to maintain as much activity as possible and avoid prolonged periods of physical inactiveness or bedrest.
➤ Proper Positioning with the help of pillows while sitting/ lying is taught by the therapist.
➤ Maintenance of Correct posture to reduce Pressure over the nerve.
➤ Mobilizations are done in order to reduce pain as well as to improve the movement of a person.
➤ Advance therapy such as Chiro-therapy has been shown to be a beneficial treatment in Sciatica. It helps improve the alignment of the spine as well as creates a better healing environment thus reducing pain.
➤ Educating patients about the precautions and self-treatment care.
What our Clients have to say
Frequently Asked Questions